Join our newsletter for insider updates, and get free training from Vic!
Learn the Game

behind

the game
The EPIC community is more than individual success—
it's a collective narrative of achievement, fueled by
mutual growth and led by Vic Keller, one of the nation's
most dynamic business leaders. Join us, and elevate
your entrepreneurial game with EPIC.
When it comes to entrepreneurial excellence, few names resonate as powerfully as Vic Keller's. As the driving force behind an astounding 14 successful ventures across varied sectors, Keller's flair for pinpointing and cultivating business opportunities is unparalleled.
Through his groundbreaking career, Keller has churned out a staggering $10 billion in enterprise value, managing and motivating teams in their thousands.
YOU MIGHT HAVE SEEN VIC HERE:
EPIC transcends being a mere community; it's a global force of impassioned entrepreneurs, devoted professionals, trailblazing innovators, and artistic creatives, like yourself. We believe that monumental achievements in business are seldom a solo act—they're an orchestration of collaboration, mentorship, and shared aspirations. This is the foundation of EPIC. Here, you're not just tapping into a stellar network; you're becoming part of a vibrant global movement, devoted to crafting sustainable, long-term success.
EPIC Community Membership Includes:
✓

Masterful Education & Training with Vic: dynamic learning on EPIC's Leaderpass, fresh content unveiled monthly.

✓

Private Community Newsletter: innovative strategies, trends, insights, groundbreaking ideas, invaluable advice.

✓

Vic-led Peer Circles: Connect, share, learn, and deep-dive into pivotal business topics to forge powerful alliances.

✓

Robust Networking Opportunities: Collaborate, cultivate alliances & diverse perspectives with industry leaders.

✓

Live Coaching: Step into the mind of a serial entrepreneur during Vic Keller's real-world coaching sessions.

✓

Exclusive Q&A Sessions: Vic offers direct answers to burning questions, insights tailored to specific business needs.

✓

Annual Invitationals: In-person opportunities to interact, build relationships, and celebrate wins.
At EPIC, we're not just about building businesses; we're about sculpting legacies. We believe that the community you join shapes the legacy you craft. It's about networking with the right minds, learning from apt partners, and drawing inspiration from visionary leaders. Are you ready to transition into a space where legacy becomes reality, where success is a shared quest? Join EPIC today. Here, you're not simply building a business—you're architecting your legacy. Welcome to your future, where every business stride is nothing short of EPIC!
Join

Hundreds of Members Whose Lives Have Already Transformed
"
Vic is my hero on multiple levels – husband, father, leader, friend, and business partner. I grab hold of any advice he offers.
"
– Don DiCostanzo
Founder and CEO, Pedego
2021 EY Entrepreneur of the Year
"
My own EPIC journey began a decade ago when Vic began mentoring me. His direct impact in my life has exponentially afforded me more success and fulfillment than I dreamed possible.
"
– Venessa King
Operations Specialist
Partner KLV Capital
"Real business people actually do things. This is not theory. In that light… I appreciate your friendship!"
– Dave Ramsey
Bestselling author, personal finance expert and host of The Ramsey Show, heard by 23 million listeners every week
​
"Vic's a serial entrepreneur who can't help himself! He acquires small businesses and takes them bigger."
– Robert Kiyosaki
Renowned entrepreneur, investor, and author, best known for his book Rich Dad Poor Dad
"
Vic is a mentor, friend, and all around amazing person. If I could hand pick my team, Vic would be my first call. I'm beyond thankful and humbled to include him in my circle of trust.
"
– Mark Owen
Former SEAL TEAM Six
Author of No Easy Day and No Hero
Executive Producer for CBS SEAL TEAM
"
Vic is a thoughtful and insightful Entrepreneur and operator. As a member of my personal board of Directors, I have a front row seat to his stellar leadership and communication Skills.
"
– Kelvin Beechum Jr.
Arizona Cardinals, Offensive Tackle, Nominee 2021 Walter Payton Man of the Year
"I've had the privilege of guiding hundreds of entrepreneurs down the path to generating enterprise value. It's a craft you can master, a skill you can acquire. And when you do, it's life-changing." Get Motivation with Latest Insights, Features, Videos, and More.
For Vic, business inspiration can come from any experience – like the cooking line at a Michelin Star restaurant or a NASCAR going 200 mph around the track – you just have to be looking for it. Read his insider advice on driving innovation, defining culture, developing top talent, and enjoying life to the fullest.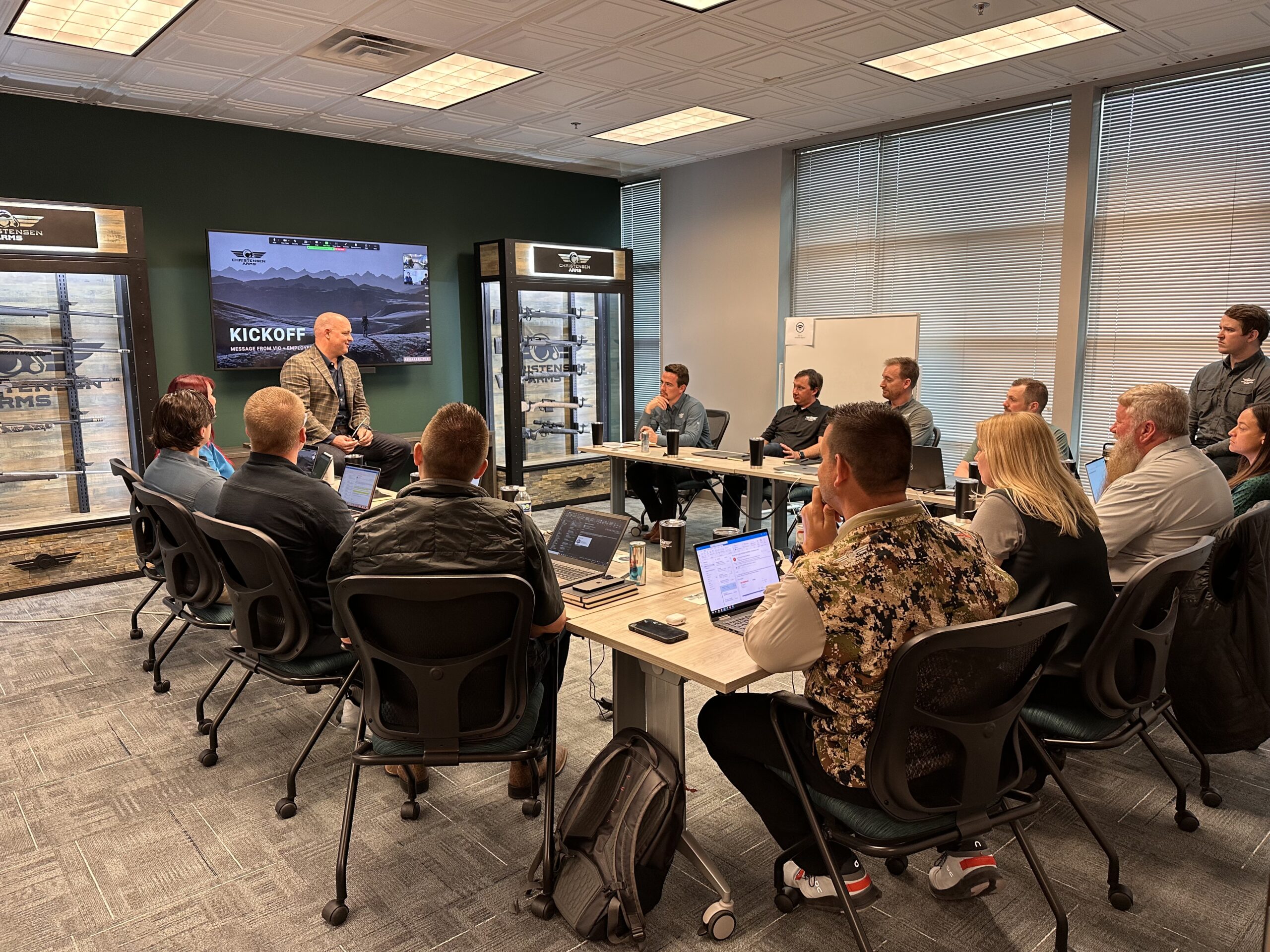 Setting the tone for a company's culture starts at the top. Period. You beat your competition by retaining and recruiting great talent, and you retain and recruit great talent with a great culture.
Test Drive the EPIC Community
Rev your entrepreneurial engines and buckle up for a thrilling test drive of an exclusive Vic Keller training module; featuring a high-octane preview of his dynamic EPIC Community, a privileged pit-stop access to the insider EPIC newsletter, and a VIP pass to the grandstand, witnessing the maestro himself navigating the twists and turns of a live session, deftly steering the game behind the game.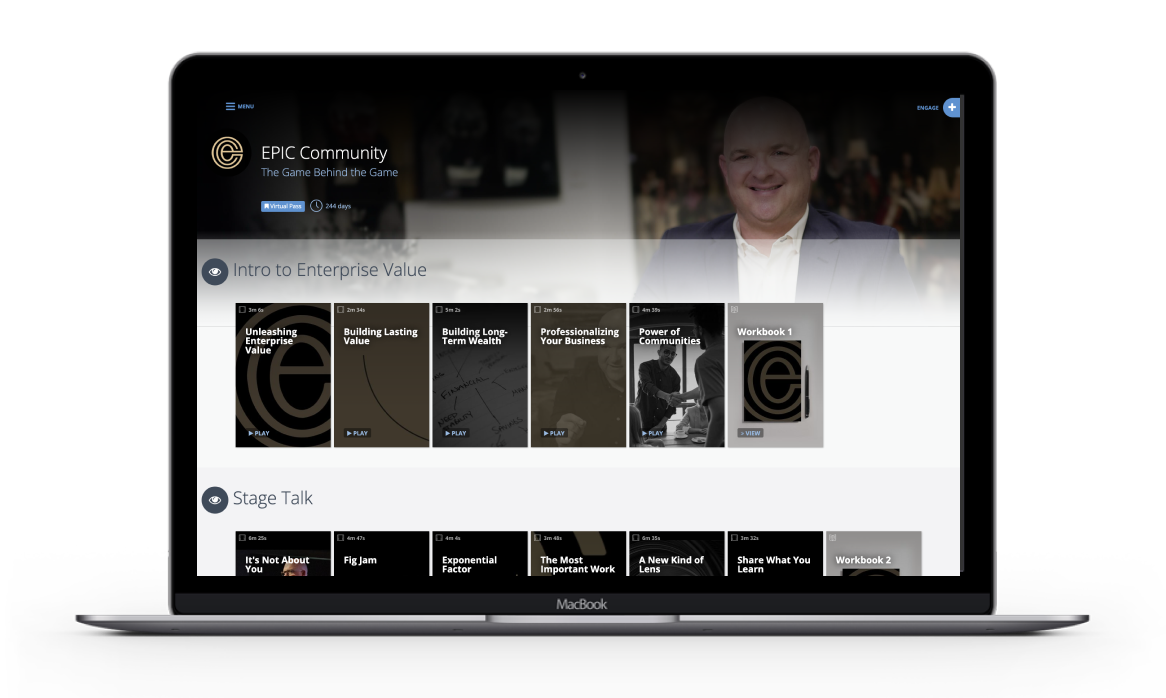 Known for his wealth of practical, real-life knowledge, Keller is a highly sought-after keynote speaker, inspiring entrepreneurs and professional teams with his strategies for achieving optimal scale and generational wealth.